Address of LIC Central Office:
Life Insurance Corporation Of India
Central Office
'Yogakshema'
Jeevan Bima Marg
Nariman Point
Mumbai 400021
Phone Help Line
Contact LIC Call Center at +91-022 6827 6827
Services are now available 24*7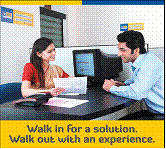 ​
Exclusively for Customers. Personalized attention
- Monday to Friday : 08.00 a.m. to 08.00 p.m.

The Customer Zones provide personalized services to our customers. You may contact the nearest customer zone for :
1. Services
- Change of address
- Premium paid Certificate
- Life Certificate (Pension Policies)
- Grievance Redressal

2. Information
- Premium points
- Bonus
- Loan
- Revival
- LIC plans and benefits

3. Assistance
- Filling up of application forms
- Registration on LIC's Customer Portal
- Registration of Mobile no., e-mails, pin code no.

Click on the place. Get telephone nos. and address of Customer Zones

CUSTOMER ZONES

ABC

DEFGHI

JKL

MNOPQR

STUVW

-
-
-
-
-
Grievance Redressal Officers :
For any policy related grievance, please feel free to contact our Grievance Redressal Officers at Branch / Division / Zonal / Corporate Level. (For details click on the `Grievances' tab on the homepage).
SMS LICHELP :
SMS LICHELP pol.no. to 9222492224 or SMS LICHELP pol.no. to 56767877.
The New TPA details from 19.09.2021 are as under:

For any query regarding this website (NOT FOR ANY PRODUCTS AND POLICIES), please contact the Web Information email id - co_cc[at]licindia[dot]com
Details of TPA enrolled fo servicing of LIC Health Claims PAN India
Name of the TPA
Regions
Zones Covered
Toll free Numbers & Contact Details
Healthindia Insurance TPA Services Pvt. Ltd
East, West, North, South, and South Central
East, East Central, West, North, North Central, South & South Central Zones
Toll Free Number - 8976923091

Sr.Citizen Toll Free Number - 8976923092

E-mail ID :

helpdesklic[at]healthindiatpa[dot]com



Website :

www[dot]healthindiatpa[dot]com
For any query regarding this website (NOT FOR ANY PRODUCTS AND POLICIES), please contact the Web Information email id - co_cc[at]licindia[dot]com
Last modified date :

Mon, 04 Sep 2023 06:13:24 +0000